Halifax Security Career Fair - August 17
Commissionaires is seeking Security Guards for immediate full-time and part-time positions across Halifax Regional Municipality, as well as Usher positions for Halifax Wanderers Football Club (Soccer) matches!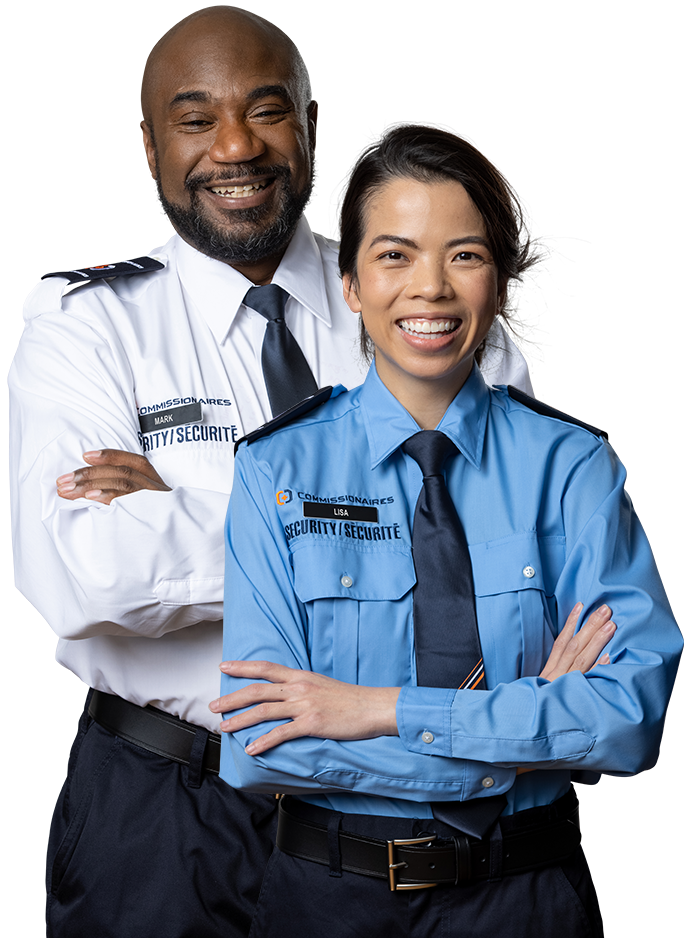 Where
Sackville Legion – Branch 162: 45 Sackville Cross Rd, Lower Sackville, NS B4C 2M2
When
Tuesday August 17, 2021 from 8:00am – 4:00pm
Join Commissionaires For:
Higher-than-industry pay rates
Health, drug and dental benefits
Life and accident insurance
Paid personal time off, in addition to vacation leave
Free uniforms and equipment
Free high-quality formal and on-job training
Annual paid loyalty award
Education assistance funds and family scholarship programs
Advancement opportunities within a large, national organization
What to expect
Interviewing and testing will be conducted onsite. For those who qualify, we will also be completing fingerprint based criminal record checks. Please come prepared to be onsite for at least 1.5 hours. Tip: You may very well be leaving with a job offer and a training start date!
What to bring
Resume, government issued photo ID, and birth certificate
Two recent work-related reference letters (or reference contact information)
CAN'T MAKE THE JOB FAIR?
Don't want to wait? Apply today and talk to one of our recruiters.
Any questions: contact careerfair@commissionaires.ns.ca or 902 480 2119
REGISTER FOR THE CAREER FAIR
We welcome walk-ins, but if you want to ensure your preferred time, please fill out the quick web form below. We look forward to meeting you and discussing what Commissionaires has to offer as Nova Scotia's premier security provider!