November 1st, 2023
Meet Graeme Wallace, a familiar face from our posters and social media posts. Many of you may have even experienced his work ethic while working alongside him in the field.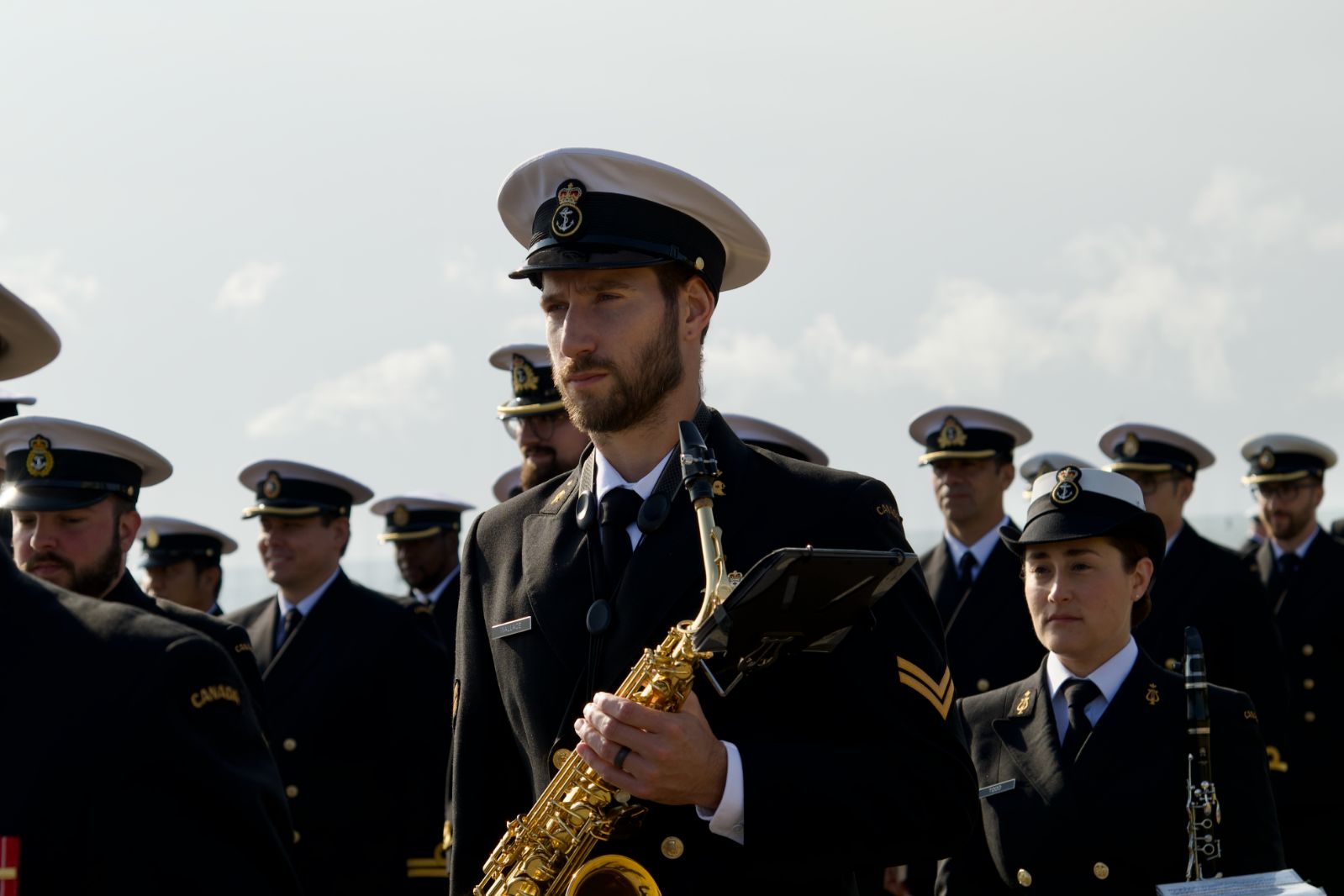 Graeme's strong work ethic can be attributed to the values instilled in him by his parents. These values have guided him throughout his numerous journeys. He took his love for music and worked as a freelance musician for about four years. He has performed as part of wedding and event bands throughout the years and pursued some original projects—primarily funk, blues, and soul music. Having majored in jazz, Graeme played saxophone in a jazz fusion band for a while, and has recorded two albums with an original pop R&B soul band, one album with an Afrobeat band, and also he still plays in a reggae band.
When music didn't offer Graeme the stability he was looking for, a friend suggested he take his talents and join the Navy Band. So, he joined the Naval Reserve in 2017 and still plays the saxophone and clarinet for the Navy Band. When COVID-19 caused live performances to halt, Graeme changed trades, moving to dive for more opportunities in the organization while simultaneously working for the Navy's recruiting department. After rigorous training and dives, Graeme became a fully qualified Port Inspection Diver.
As a Port Inspection Diver, Graeme uses compressed air breathing apparatus for various underwater searches, surveys, and inspections, primarily for port security. He is trained to provide underwater skills to support the sovereignty and safety of Canada's numerous ports, harbours, and waterways.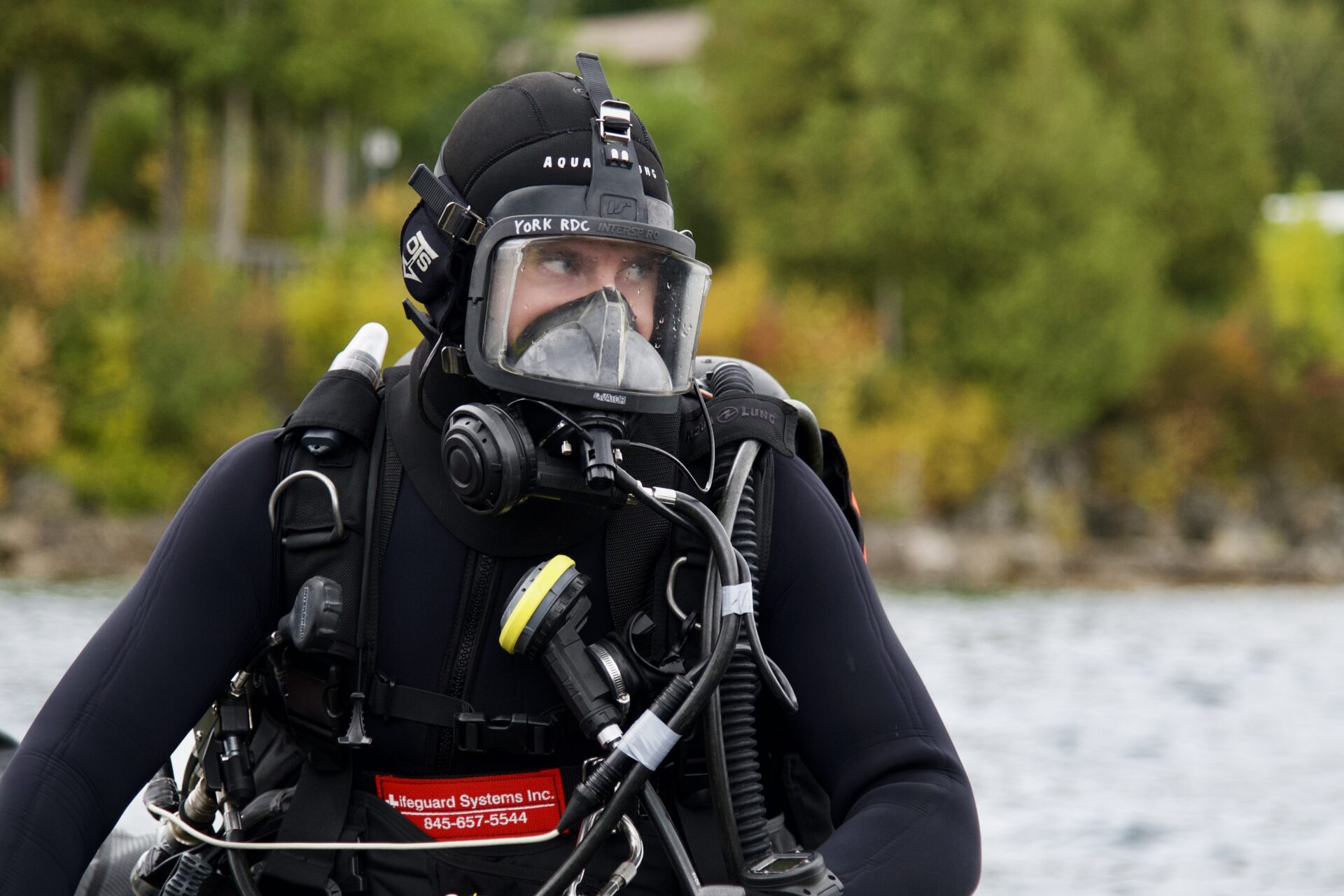 While on base, Graeme started noticing Commissionaire guards and thinking about doing his guard training course to supplement his income since he was performing less. When he learned about our social mandate, he knew Commissionaires was the right fit. He joined commissionaires as a spare list guard then floated between spare and part-time/full-time positions.
In 2019, Graeme was called upon to participate in Operation LENTUS, a Canadian Armed Forces team dedicated to aiding people during natural disasters in Canada. During a flood in a small town along the Ottawa River, Graeme and his team escorted community members back home to retrieve their medications and identification papers. Graeme expressed his gratitude towards Commissionaires for supporting him during military assignments. He appreciates being able to step away from his work with Commissionaires for the assignments and return knowing his CGL job is still secure.
Graeme attributes his success to finding good leaders and mentors, saying, "Treat them like family. Good leaders and mentors will help you grow personally and professionally. Even bad leaders can teach you valuable lessons."
This incredible journey Graeme is on illustrates the transformative power of following one's passions and embracing new experiences. His remarkable story not only inspires others to pursue their dreams and also reminds us of the immense fulfillment that comes from positively impacting the world around us.
Check out some of Graeme's musical projects:
Gold Complex – Funk/Soul/Rnb Spotify – Gold Complex – Discography
Snaggle – Jazz fusion Spotify – Snaggle – Discography
Asiko Afrobeat Ensemble Spotify – Asiko Afrobeat Ensemble – Discography