August 26th, 2022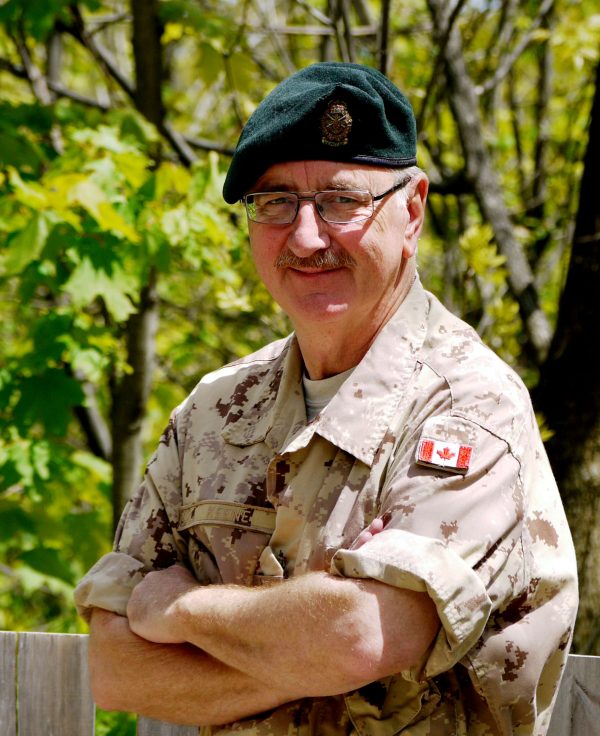 What happens when you mix an avid reader, historian and military reservist? You get former Canadian Armed Forces (CAF) public affairs officer turned commissionaire, Anthony (Tony) Keene.
Tony's love for reading started early, encouraged by his father who had come to Canada and joined the Canadian Armed Forces after serving with the British Army during the Second World War. His dad took him to the local library and showed him how to sign out books because Tony was devouring them more quickly than his meals. His father's military deployments meant Tony spent his childhood in Germany and France before his family returned to Canada in 1964. This experience clearly influenced his own decision to join the forces.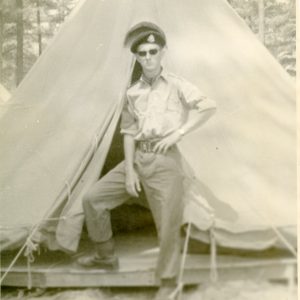 Being a reservist meant Tony had both a military and civilian life. He joined the Grey and Simcoe Foresters in Barrie and worked as a civilian journalist for various newspapers and publications including the Barrie Advance (now Barrie Today). His love of writing and historical knowledge helped set him apart. He was one of the first to be asked to join the Public Affairs Reserve section in the early 1980s, where he served in four operational tours of duty overseas.
Being a "PAFO" has taken him around the world and back. He chuckles, "My wife never knew where I might call her from next. I would show up on Monday, and the colonel would call me into his office for an assignment. The next thing I knew, I was strapped into a plane headed to Rwanda or Port-au-Prince. I would escort other journalists and staff. It was fantastic."
Tony retired from the reserves on his 60th birthday, in 2007. He woke up that day and realized it was the last time he would wear his uniform or be a part of the military.
"It was a strange feeling. I found myself at home during a renovation, going a little stir crazy."
His wife, Diane, also a reservist, suggested he join the commissionaires. "My first gig was patrolling a shopping mall during the Christmas holidays. I got to escort Santa up the mall to his throne. We had a blast."
Diane joined commissionaires after seeing Tony having so much fun. Together over 50 years, the two have been able to work together on several occasions, including the G8-G20 summit in Barrie.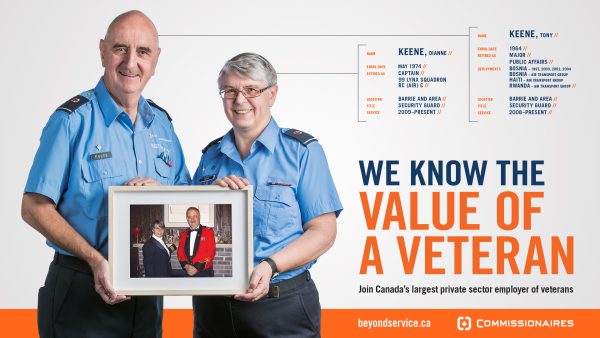 You may have also seen them together in 2018 as part of the national Beyond Service campaign. The dynamic duo also joined CGL's Ceremonial Unit.
Tony greets visitors at the base Borden military museum part-time. A true storyteller and historian, his favourite part is providing guests with rich historical military facts and stories so that these crucial moments in history aren't lost over time.
If you find yourself in the Borden area looking for something to do, be sure to stop by Base Borden Military Museum when Tony is there to say hi.
About the Base Borden Military Museum
Combining four separate museums, it has artifacts, equipment and vehicles from all eras of Canadian military history, including many historic armoured cars and aircraft displayed outside the Major-General F. F. Worthington Memorial Park and around the base.
For hours of operation, click here.