February 22nd, 2022
Terry Melvin knows the value of Use of Force, the five-day course he offers to prepare security professionals to subdue high-threat subjects using pressure points, handcuffs, and batons. It's specialized knowledge that Terry has offered exclusively to commissionaires since he joined CNS as our Use of Force instructor in July 2020.
New for 2022, Terry is opening the course to students from outside CNS, such as those in policing, corrections, and conservation.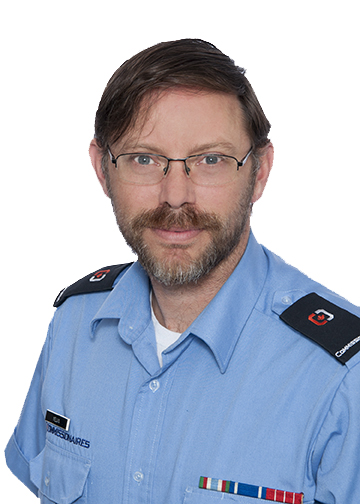 "There's a business opportunity here," said Terry, who previously taught at Commissionaires Southern Alberta Division.
"We can become one of the few providers of the Use of Force course in Nova Scotia, where there aren't currently many instructors. The revenue generated by extending the course to external students will help CNS offset the cost of instructing our commissionaires."
Enrolling in a Use of Force course with Terry is an excellent way for anyone in a security-related industry to expand their skills and advance in their profession. Those who know Use of Force are equipped to work at a greater diversity of sites, often improving their career opportunities.
"I was nervous when I first came in, but the instructor was so confident and well prepared that I quickly felt much better. He continued to make me feel confident in my abilities as I progressed and learned through the course. I would gladly take another course from him, and I would recommend this to anyone who I felt would benefit from his knowledge as an experienced instructor." – Donald Fraser, certified by CNS in Use of Force, December 2021
Commissionaires interested in taking the Use of Force course can speak to their supervisor.
If your organization could benefit from this course, please call 902 429 8101.