January 31st, 2022
Ottawa, ON (Jan. 25, 2022) – The Federation's first national-level Commissionaire of the Year and Commissionaire Supervisor of the Year award winners were announced at the National Board meeting of Governors on June 17, 2021, by National Board Chair Gord Winkel.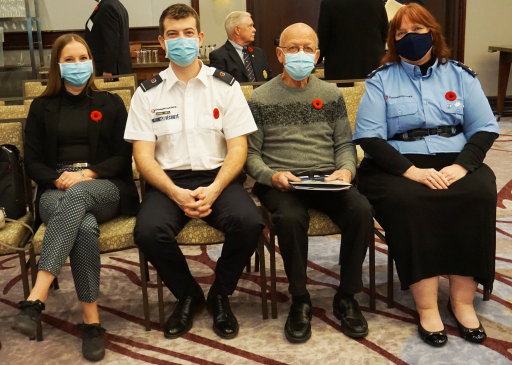 British Columbia (BC) Division's Sherry Molnar, who serves as Castlegar RCMP Detachment Detention Guard Supervisor, was named Commissionaire Supervisor of the Year, and Great Lakes (CGL) Division's James Durand-Smith, who serves as a Toronto Court Administrative Services (CAS) officer, was named Commissionaire of the Year. Both recipients were hosted, along with a guest, in Ottawa during the Federation's Nov. 3-6 fall meetings. Throughout this period, the winners and their guests were hosted at various National Capital cultural and social venues, and were the guests of honour at award events.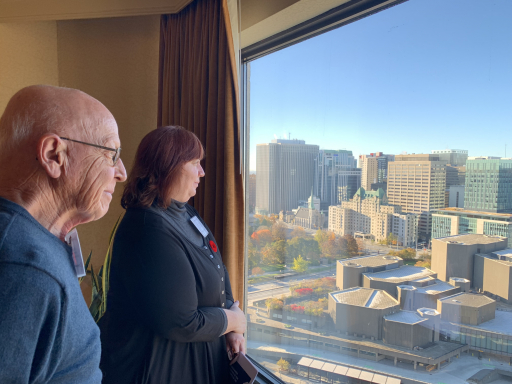 "Commissionaires is like a second family to me and I just love being a part of this organization," Molnar said at the award presentation in Ottawa. Her outstanding leadership, support, training, and managerial skills, along with her contribution to her community through volunteer work, set her above the rest.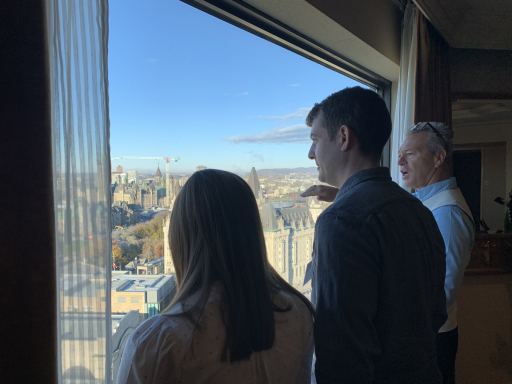 Durand-Smith is a Canadian Armed Forces veteran and, in addition to working as a commissionaire, volunteers as a member of Global Medic, a Canadian charity. He was recognized for his professionalism and the ability to work effectively under pressure, all of which makes him an ideal commissionaire role model. "We aren't just sitting at a desk, we are communicating with the public, handling emergency situations and pulling together resources to respond," Durand-Smith said of his work.
As a not-for-profit organization with a veteran-focused social mandate, Commissionaires is dedicated to giving back to its employees. Over 85 per cent of our revenue is driven back to our members, veterans and non-veterans alike, by operating a thriving, self-sustaining enterprise.
– 30-
ABOUT COMMISSIONAIRES
Commissionaires is Canada's premier security provider and the largest private sector employer of Canadian Armed Forces and RCMP veterans. Founded on the core military values of dedication, responsibility and sense of mission, Commissionaires employs 22,000 people from coast to coast to coast. It offers a wide range of security services including professional guarding, monitoring and surveillance, threat risk assessment, non-core policing, by-law enforcement, digital fingerprinting, criminal and employee background screening, investigations, and security training. Commissionaires is a completely self-funded, not-for-profit organization that serves a diverse range of public and private sector organizations.
Media inquiries:
Mark Blevis
Director, Public Affairs and Marketing
Commissionaires National Office
(613) 688-0714
[email protected]
commissionaires.ca