August 16th, 2023
Halifax, NS – Commissionaires Nova Scotia (CNS), the province's premier provider of security and background screening services, and Buckingham Security Ltd., a Regina-based workplace conflict and business investigations specialist, are joining forces to provide companies throughout Nova Scotia with a comprehensive suite of security services.
The two organizations will remain independent but have agreed to work together in instances where their clients would benefit from a complete workplace safety package, encompassing all aspects of security and investigative solutions.
"I am thrilled to partner with Commissionaires Nova Scotia. At Buckingham, our focus is to provide exemplary independent workplace conflict and complex business investigative services throughout Canada," said Rod Buckingham, CEO & Founder of Buckingham.
"By partnering with Commissionaires Nova Scotia, we can now refer our clients to Nova Scotia's premier security provider for additional services."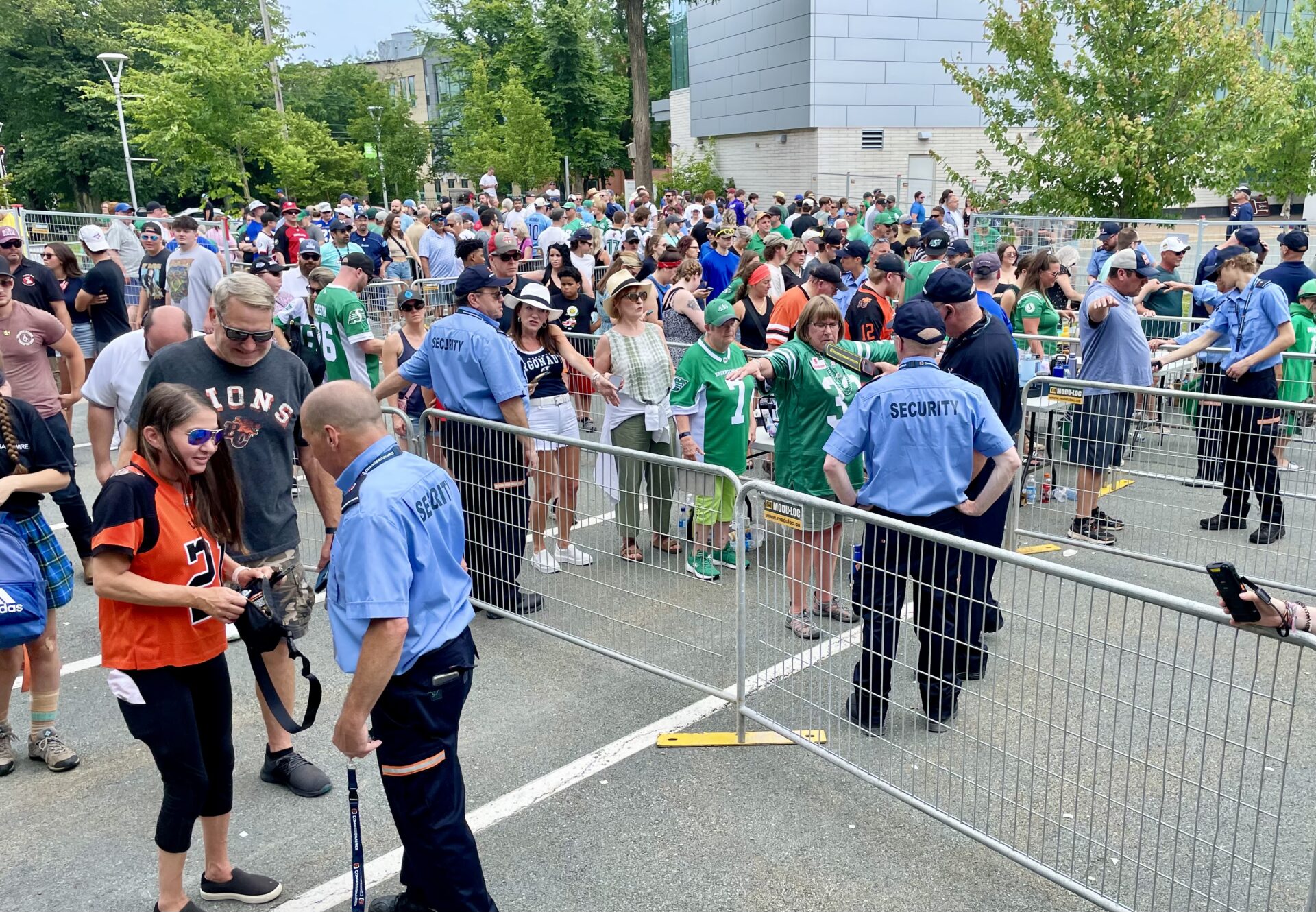 This strategic business relationship comes after CNS and Buckingham were both subcontracted by the Canadian Football League (CFL) to provide security services for Touchdown Atlantic in July 2023. The event at Huskies Stadium was a resounding success, with the safety of more than 11,500 fans, athletes, and support staff secured by the collaborative efforts of CNS and Buckingham, among others.
"It became evident to me during preparations for Touchdown Atlantic that Buckingham is a force multiplier when it comes to security," said Barry Pitcher, CEO of Commissionaires Nova Scotia.
"By teaming up, we can leverage our collective strengths and resources to unlock opportunities that we wouldn't be able to handle on our own. Ultimately, this is great news for our respective clients and the industry that we both serve."
Key Highlights of the Strategic Business Relationship:
Comprehensive Security Integration: Clients throughout Nova Scotia will benefit from a holistic approach to security, providing both comprehensive and complex business investigations and custom security solutions, real-time insights, and rapid responses to potential risks.
Scalable Solutions for All Sectors: The collaboration will offer scalable solutions tailored to meet the unique needs of various industries, including governments, commercial businesses, healthcare facilities and educational institutions.
Enhanced Customer Support: Clients will experience unmatched customer service and support from the dedicated teams, ensuring seamless integration and optimized performance.
– 30 –