September 5th, 2023
Dawn Manderson, who hails from Brampton, has always been well-versed in hard work. Her childhood days were spent on her family's dairy farm where she had many responsibilities. However, the farm was eventually sold. Dawn reflects, "It's mind-boggling to think that all my childhood memories are now buried under a Canadian Tire distribution centre."
In due course, Dawn found something that gave her purpose; she became a cadet. She was twice selected to participate in summer exchanges in the UK where top cadets are given the opportunity to travel as part of their training. The experience was one of a kind for both the cadets and the officers involved. Dawn soon found herself in an important role back home, helping with the youth development program and working within the Canadian Cadet program. She currently serves as the deputy commanding officer for the cadet unit at Borden under the Canadian Forces Logistics Training Centre.
Dawn joined Commissionaires in 2020 as a central registry clerk at the Canadian Forces Health Service training centre. She heard about Commissionaires from a friend on the base when her short-term contract with RCSU, the cadet unit, was coming to a close. For Dawn, the best part of her job is interacting with the people, whether they are military or civilian. She finds it fulfilling to be a part of the diverse group that are commissionaires. Through her hard work and leadership skills, Dawn became a commissionaire and quickly moved up the ranks as our CFB Borden Site Manager.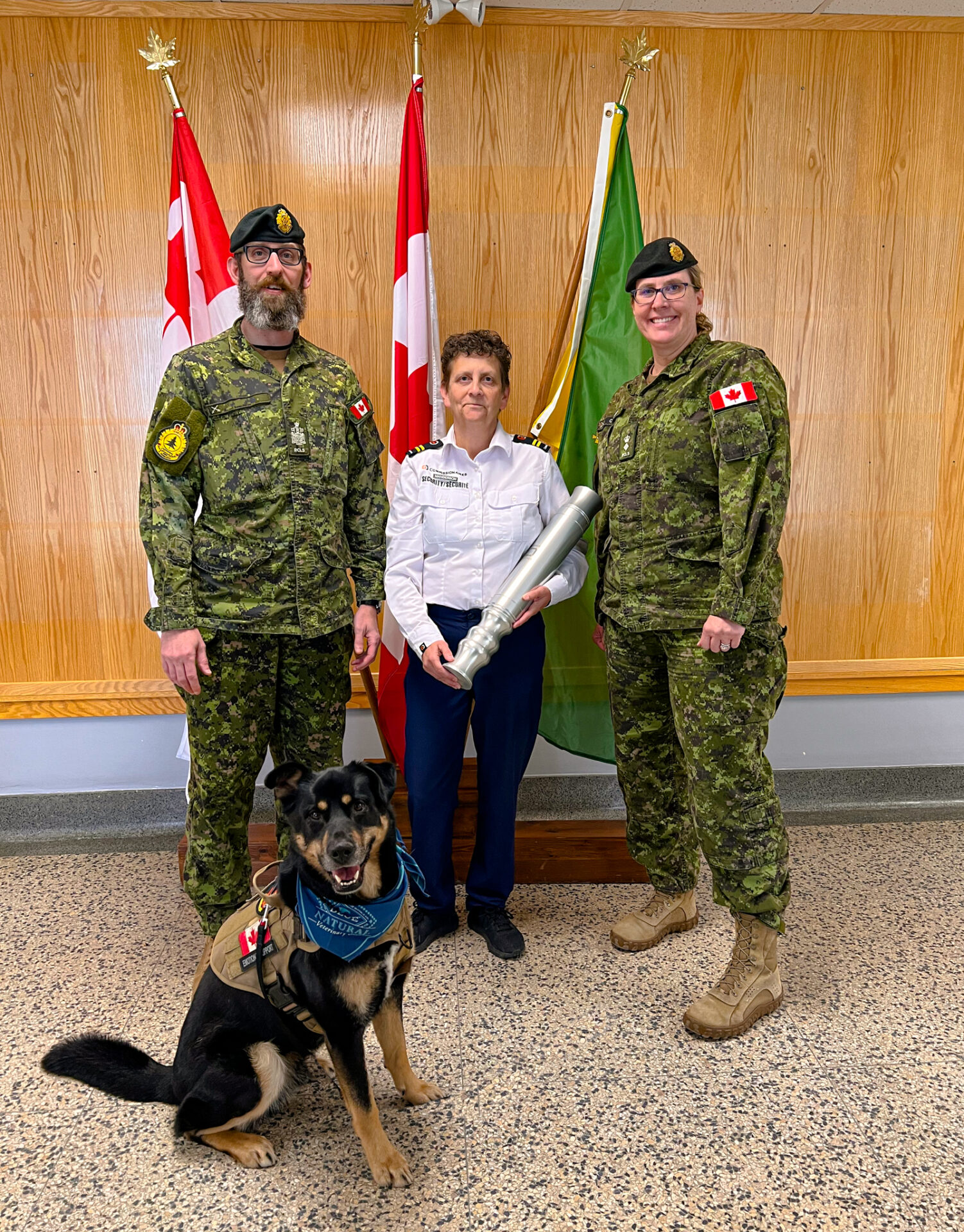 Dawn has had many proud moments through her career. One such moment was receiving a commander coin from the National Cadet and Junior Rangers program commander while working as a CIC at the Blackdown Cadet training centre. Another proud moment was shortly after joining Commissionaires, COVID-19 had struck and staffing became an obvious issue. Dawn and her team helped take over the front desk roles at health services when no other staff was available. They received a commendation for their hard work and dedication.
When asked what has helped during her career, Dawn suggested being yourself and having fun. She found humour to be an effective tool for connecting with youth and adults. She firmly believes that we are all human beings and when you treat people as such, that's what truly matters!
When Dawn is not working on base, she enjoys riding her Honda Rebel motorcycle or relaxing at her trailer up north. Dawn is a proud mother of three children and recently became a grandmother to a sweet little girl named Zoey.