Commissionaires is a truly unique institution that has served Canada for almost 100 years. Founded in 1925 by veterans, for veterans, we are proud of bringing meaningful work to former members of the CAF and RCMP, their families and other civilians, while providing integrated security solutions to our clients.

July 25, 2025 marks the official centennial of Commissionaires. Please join us as we celebrate our history during the countdown. We are developing special festivities for staff and fellow Canadians. Activities will be announced on this page.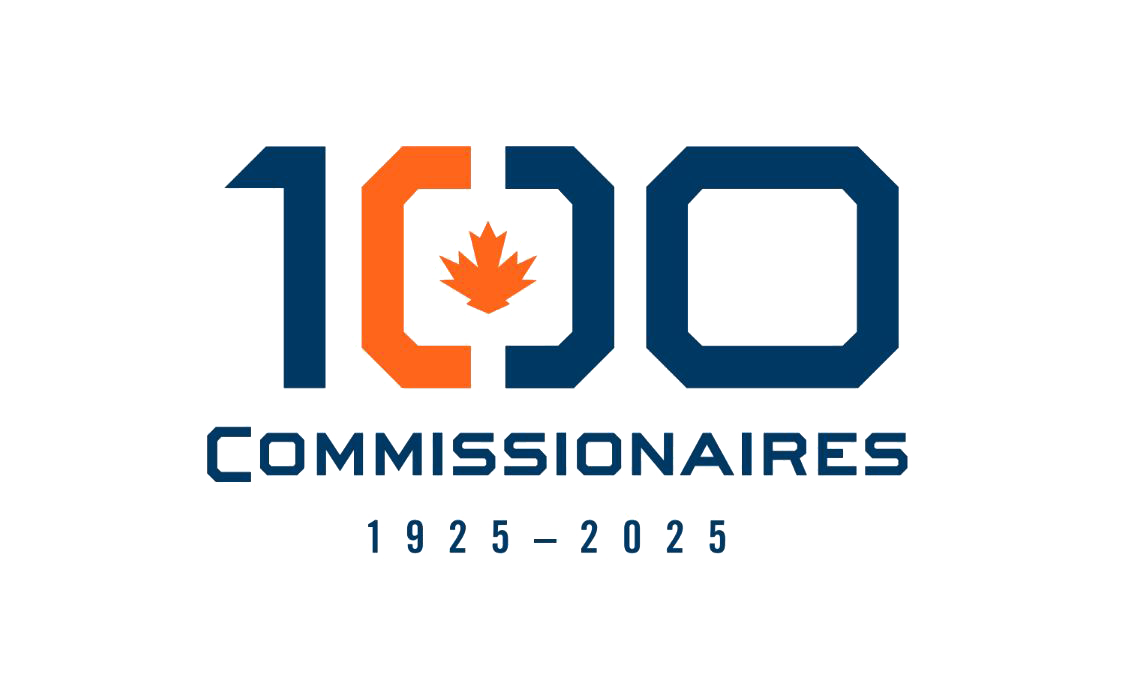 Centennial Baton and Flag Tour
Follow along as a ceremonial baton and flag make their way across Canada. Symbolizing unity and comradery, the journey started in St. John's, Newfoundland August 2022 and will cover over 5,000 km.
The baton will be passed to as many commissionaires as possible across each of our 15 Divisions in the lead-up to 2025.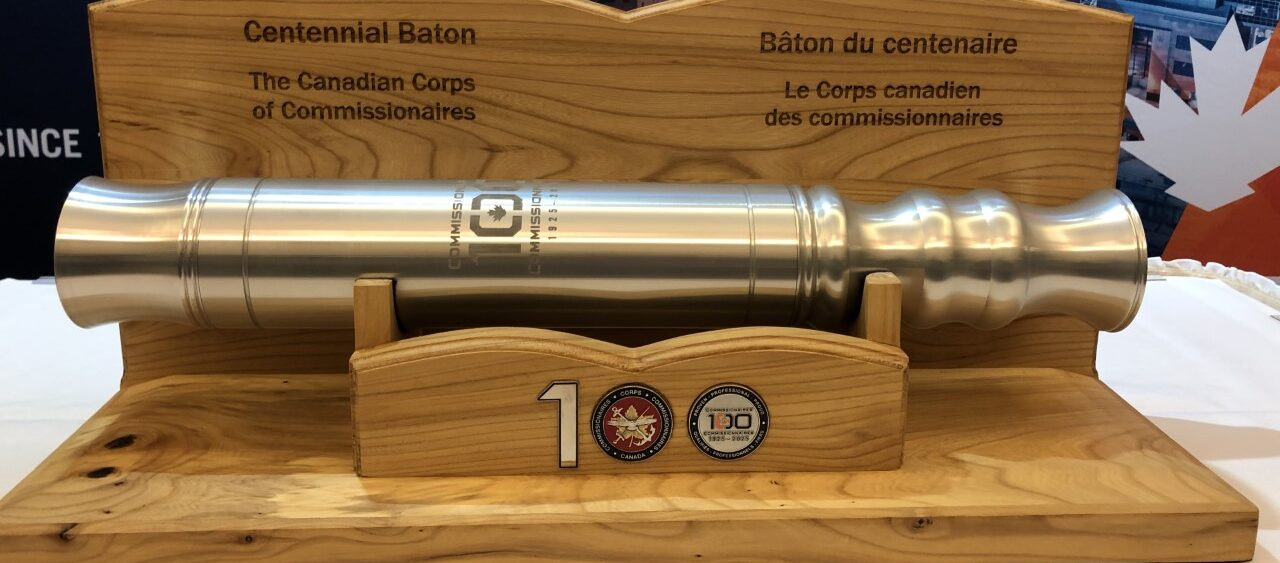 Baton and Flag Tracker
Want to see your photos with the baton and flag here? Please contact [email protected]
Featured News
Baton and Flag Tour (full page view): Commissionaires.ca/batontracker
Baton and Flag Launch (article): A Special Commissionaires Baton arrives in St. John's, Newfoundland for Country-wide Tour
Nova Scotia (article): CNS Celebrates 100 Years With Centennial Baton & Flag
Québec (article): The Centennial Baton arrives at Commissionnaires du Québec
Hamilton (news interview): Commissionaires Celebrates 100 Years of Security
Commissionaires Through the Years