July 29th, 2022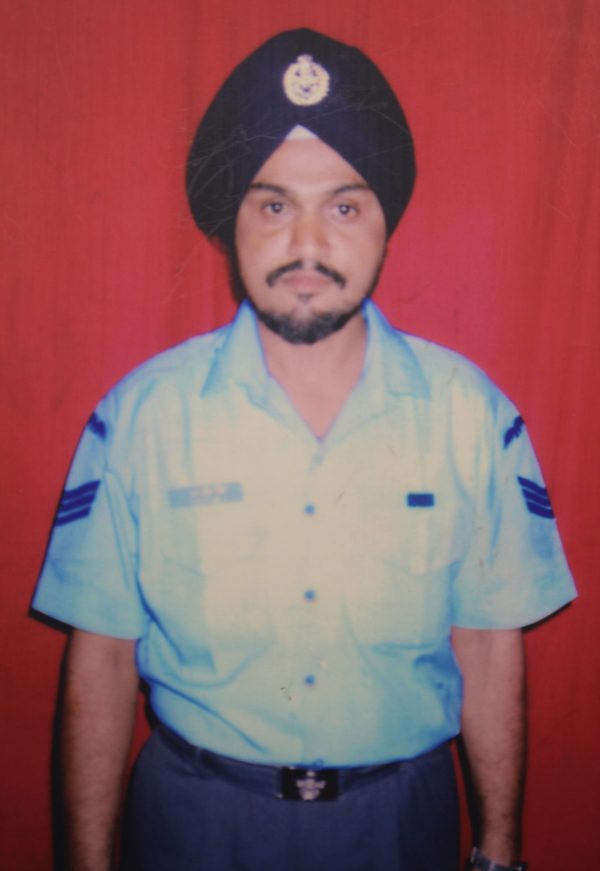 Cleared for take-off, strap in and take flight with Indian Air Force veteran and commissionaire, Amarjeet Nandra, CSSM. When we asked where his dedicated and hardworking nature-derived, he answered, "Indian Air Force. I have always had an interest in aircraft. I was under 18 when I joined the Indian Air Force. Quickly, I learned basic things: discipline, getting up early, and serving with purpose. Over the years, it gets into your blood".
After receiving a diploma in electrical engineering through the Indian Air Force, Amarjeet applied his knowledge and began his engineering certification while working on fighter aircraft—researching, modifying, and testing. After 15 years of service, 32-year-old Sergeant Nandra left the Indian Airforce in search of something different. He became a manager at Central Bank of India. Wanting more opportunities for himself, Amarjeet took a leap of faith and came to Canada.
He soon came to hear of Commissionaires.
"Any organization that works alongside veterans makes me emotional. I don't want to work for anyone else."
Amarjeet was recruited as a site supervisor with Commissionaires in 2018, assigned to a project with Peel Regional Police. In just 10 short months, he found his skills and dedication propelled him toward a new post at the Immigration, Citizenship and Refugee Centre. It didn't take him long to become well know, well-liked, and respected among his peers for his approach to cordial relationships with our clients.
Today, Amarjeet is an Identification Operator with the 4th Canadian Division Support Group in Operation Services – Garrison Toronto. He oversees and manually processes fingerprints, paperwork and photos for all armed forces members, civilians, and contractors. Amarjeet, a committed note-taker and amateur data analyst, has completed over 5,000 ID cards in three years.
"I feel pride in being a commissionaire. I have met over 3,000 members of the military, ranging from army, navy, and air force, both locally and abroad. Some of the IDs I have to create are for Honorary ranked members. One recent client was the first female engineer in the army, to the oldest serving HCol in the Army. She is 91 years old, and serving her was a privilege."
During his lunch break, Amarjeet is in the gym to participate in different sports and activities. He's taken a real liking to pickleball and dodgeball, something he had never played before. He won first prize (2019 & 2021) in raffles at the Denison Armoury on National Sports Day.
When he's not at work, you can find him volunteering his time as a civilian to the 892 Snowy Owl Royal Canadian Air Cadet Squadron at the Brampton flying club and next month at the National Bank Open in Toronto.
I wondered how, to sum up a man like Amarjeet. Then it hit me… faster than a fighter aircraft, the motto of the Indian Air Force. Amarjeet embodies glory.
Thank you, Amarjeet, for your superb service and dedicated hard work.