January 30th, 2023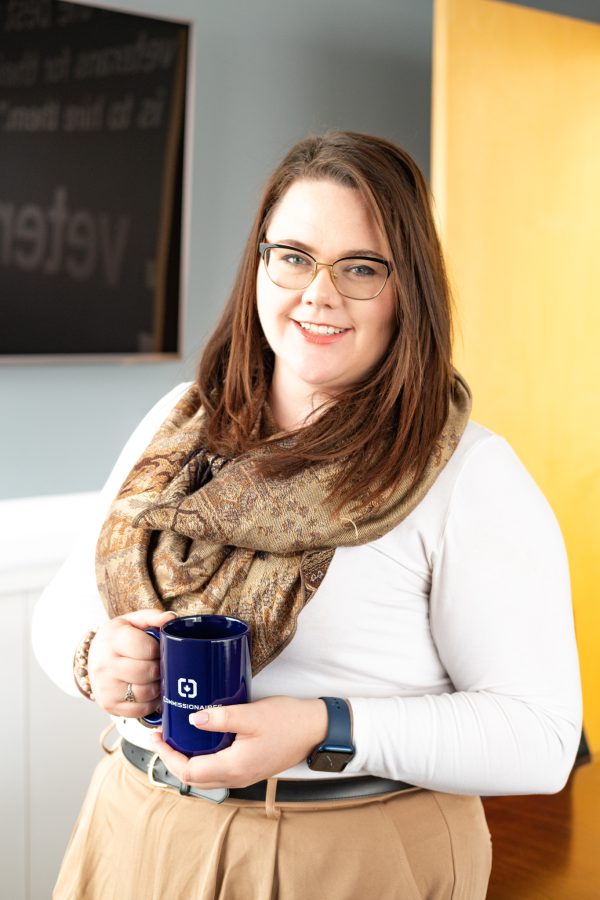 From private healthcare to security, helping others has always been part of Jackalynn's identity. No wonder she was the right fit as our newest HR recruiting specialist at Great Lakes.
Jackalynn started in social work but quickly took on more managerial/office-type roles. "That's when I found my niche. I liked helping, so I went back to school and completed my postgraduate degree in Human Resources Management and Services, where I then found a job recruiting for a private healthcare company."
Staffing hospitals, long-term care facilities, retirement homes, and private in-home care is indeed a challenging task, especially at the pandemic's beginning, with everyone sick. Jackalynn found herself and her team managing the staffing for 15 long-term care facilities and retirement homes, helping find support and staff while putting energy into retention during an unprecedented time for our healthcare system and essential care workers.
"When the vaccine mandate came into effect, it was an extra layer of complication. It came down to finding people who wanted to be there for the right reasons, and sometimes it meant finding the right role for the right person," she said while discussing some of the hardships she faced.
As new mandates and directions came in, so did the help of the military. Luckily for Jacklaynn, she was no stranger to the military or military life. She grew up a "base brat" and participated in the air cadet program, spending many summers on or around Base Borden, Base Trenton, and even Alberta. Most of Jackalynn's family are serving military members, so even before cadets, she had a solid connection to military life.
Even growing up around Base Borden, Jackalynn had yet to learn that Commissionaires, her future employer, provided security on base. When looking for a new role in HR, she found herself viewing job postings in the area. She researched Commissionaires and thought that she couldn't apply. When she spoke with her stepfather, a retired warrant officer, he shared that Commissionaires employ veterans and civilians with different skill sets. So, she applied and waited patiently.
Jackalyn got the call she had been waiting for—an interview. She was happy to meet and be interviewed by our HR team. Everyone was inviting and diverse, and she could tell a fundamental change was happening.
Since joining CGL, Jackalyn has brought on some outstanding candidates. "The majority of what I look for is passion," she told us about her approach to hiring. "Someone with customer service skills, common sense, you know, being able to think on your feet. Those skills will make a great security guard and a great commissionaire. The rest we can teach."
"I don't buy into the whole 'people don't want to work' claim. People don't want to work for pennies. They want support and appreciation. Providing meaningful employment and having management in place can ensure we can guide and support these individuals in their careers. It doesn't matter what the jobs and duties are, and the environment will attract the best people."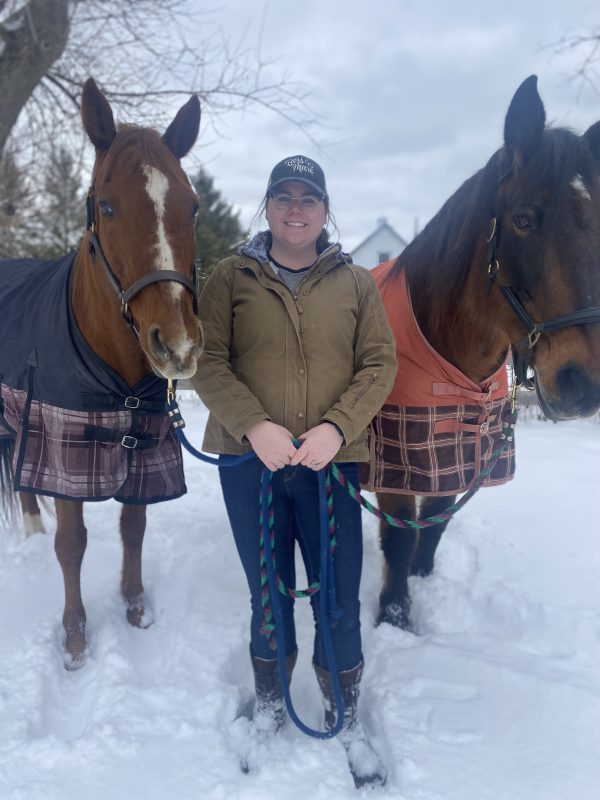 When Jackalynn isn't interviewing candidates and onboarding new staff, you can catch her at home with her husband, daughter and dad at what she playfully calls her funny farm, "We have three dogs, four cats, four chickens, three horses, and two goats. They're my full-time problem children in the best way possible. They keep me busy. They keep me active. It also keeps my kid out of trouble."