October 4th, 2023
Commissionaires Nova Scotia ("Commissionaires"), the province's premier provider of security and background screening services, is taking a role in the fight against human trafficking. The not-for-profit organization plans to train its more than 1,300 employees to recognize the signs of human trafficking and help stamp out the crime in communities it serves.
The initiative will greatly increase the number of people looking out for human trafficking across Nova Scotia, particularly at key transport nodes, including airports, seaports, ferry terminals, toll plazas, and bridges – all places where Commissionaires employees currently work.
"We have security professionals stationed at every main entry and exit point in Nova Scotia, positioning us to be a formidable ally in the fight against human trafficking," says Barry Pitcher, CEO of Commissionaires NS.
"With care and determination, we are committed to leveraging our public presence to spot suspicious activity and report it to the appropriate authorities."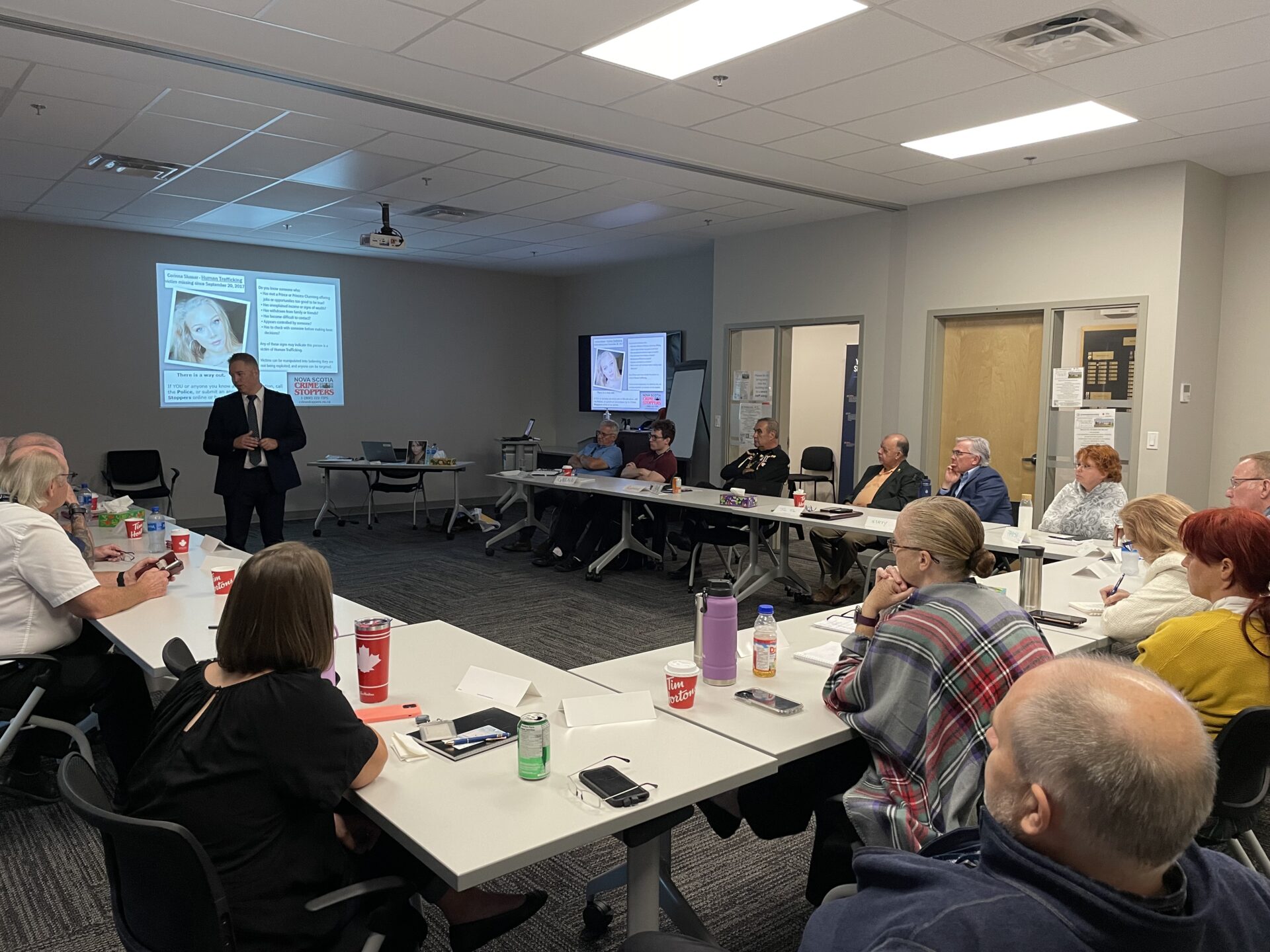 Human trafficking is one of the fastest-growing crimes worldwide and remains a significant challenge in Nova Scotia. The act involves recruiting, transporting, or harbouring an individual for the purpose of exploiting them, most often for sexual purposes or forced labour. Traffickers may use violence, intimidation, or deception to control and pressure victims.
Training on the subject kicked off this month with two day-long workshops led by Cpl. David Lane, Nova Scotia RCMP. Cpl. Lane is a member of the Nova Scotia Human Trafficking Unit, a provincial team dedicated to investigating human trafficking and supporting victims.
"The fight against human trafficking demands a united front. The more eyes and ears we have on the problem, the harder it will be for human trafficking to exist in our communities," says Cpl. Lane.
"Training security professionals like those at Commissionaires is crucial as their presence in public spaces means they are likely to encounter potential victims or situations related to human trafficking. They have an opportunity to notice red flags and engage law enforcement, who can intervene and protect potential victims."
Commissionaires Instructors Trained To Deliver Human Trafficking Training
The workshops provided by Cpl. Lane focused on identifying the indicators of human trafficking and understanding the proper way to report. Cpl. Lane also led a session on how to teach others to recognize and report human trafficking, so now Commissionaires has a team of instructors qualified to educate its workforce.
"Our collaboration with Commissionaires not only emphasizes our commitment to combating this crime, but also underscores the positive impact of partnerships in our mission to protect the community," says Insp. Murray Marcichiw, Officer in Charge, Major Crimes, Nova Scotia RCMP.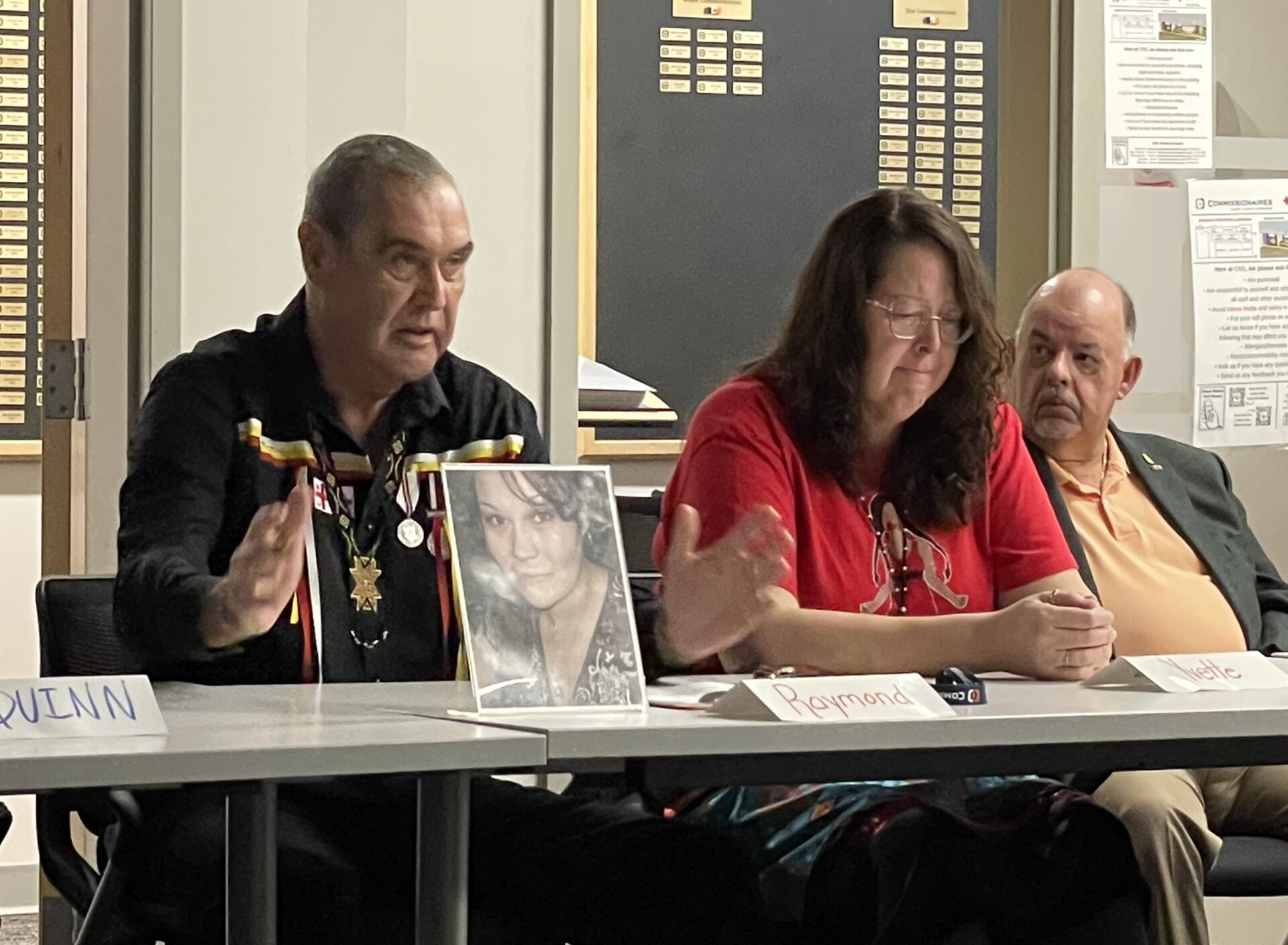 Commissionaires chose to dedicate its first day of training to Jennifer Donovan, an Indigenous woman who was murdered in 2019. She is the daughter of Raymond Donovan, a Commissionaires employee for more than 25 years. His sharing of his daughter's story with Commissionaires CEO Barry Pitcher spurred the organization to initiate training on human trafficking.
Day two of training began with a guest speaker, Jennifer Holleman, whose daughter Maddison died in 2015 at age 21 after years of being trafficked in the sex trade. Jennifer dedicates her life to raising awareness about forced prostitution and sexual exploitation. She brought home the importance of recognizing and reporting human trafficking.
"When you are out doing your job, I just hope that you can think of all the Maddison's that are out there," said Jennifer Holleman.
If you or someone you know may be a victim of human trafficking, call the Nova Scotia Human Trafficking Hotline at 902 449 2425.
You can also report a suspected human trafficking crime by contacting the National Human Trafficking Hotline at 1 833 900 1010.
To report a crime anonymously, contact Nova Scotia Crime Stoppers at 1 800 222 TIPS (8477).