June 16th, 2022
We caught up with commissionaire Randy Bynoe. At first glance, his 6'6", 260-pound frame and presence might intimidate you. However, the moment he smiles or greets you, it's a different story. Known to his colleagues for his charisma and ability to make people laugh, Randy brings his positive attitude and kindness to everyone he meets.
"Yes, I am a presence," he told us. "Yes, I'm a big security guy, but there's no reason that there shouldn't be a comfort when interacting with people. You never know what people are going through, so I always try to put a smile on someone's face, hoping it might make their day that much better."
Randy joined Commissionaires Great Lakes in 2015, He started his career after a trip to the Passport office with his family where he saw a commissionaire at his post. Randy quickly recognized how important that guard's role was. Although he never served in the military, discipline and respect was a strong foundation within Randy's west Indian household, which, he says, "felt like the same thing. You couldn't get anything past my parents, however, they allowed me to be unapologetically myself, giving me my creative space."
"The thing I like about the commissionaires is the sense of community and respect for what the company represents. I like to be a part of something meaningful and work as part of a team to help others."
When he isn't in uniform, you can find Randy warming up the microphone with his alter ego D-sciple, polishing his clever punchlines and raw talent. D-sciple is no stranger to serving his opponents a "can of whoop-ass," physically and lyrically. His latest project "Clive Bixby: The Black Phil Dunphy," was created after discovering the popular show Modern Family on Netflix. Having just lost his mother during the beginning of the Pandemic, Randy found himself in an unfamiliar headspace. He recognized similar personality traits to that of the show's Phil Dunphy and his ability to be unapologetically himself. This discovery helped him through what he describes as one of the most difficult times in his life. The show brought back joy to me.
"I have always treated my life like a sitcom. I enjoy entertaining people through laughter. You never know what people are going through." Randy realized that he and Phil want to entertain and make people smile. Frankly, we need more individuals like that.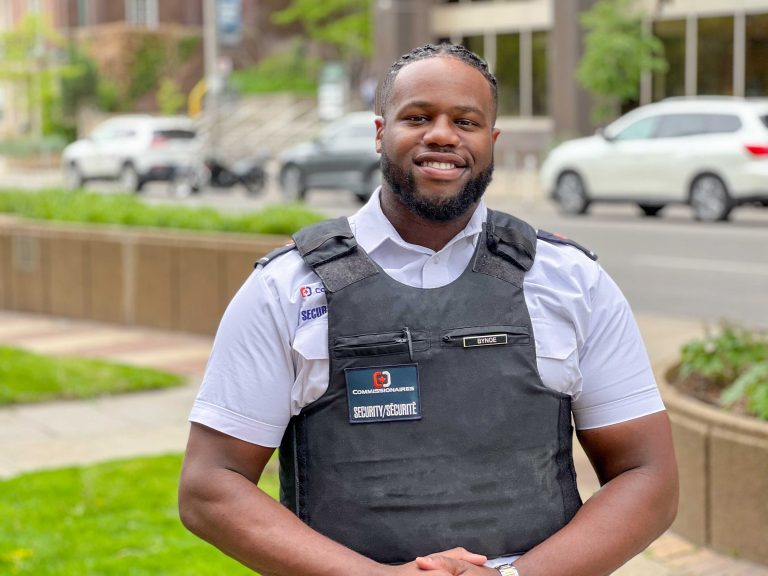 D-sciple's music comes from a place of experience, storytelling and unbridled honesty, His clever wordplay and delivery are unmatched. Taking the craft seriously while delivering meaningful messages within the hip-hop community.
This "arctic chokehold from the north" has long been putting himself on the map by performing in Indy level/Amateur Wrestling matches. He trained in Muay Thai, Boxing and Judo and has won the Golden Gloves and other accolades.
"You should learn at least one discipline in life. You gotta love to learn, learn to fail, and love to get better."
Canadian semi-retired professional wrestler Anthony Carelli, known for his 11-years as WWE's Santino Marella, saw Randy and ultimately helped him land a tryout at the WWE Performance Ctr in Waterpark, Florida. After training, Randy was faced with a tough decision: move to the states and pursue a wrestling career or stay close to home and be with his family. Randy's mother was his muse in everything he did, supporting his many different ventures, so his decision to stay close to home and have that time with his mom has left him feeling grateful. "I never have to question what she would say about what I am doing, she still interacts with me in my life today."
Want to know more about Randy, listen to his unique flair and musical talents by supporting his music and latest project, be sure to follow him on Instagram @randybynoe or his YouTube channel @iknowbynoe