September 1st, 2023
Lieutenant Colonel (Ret'd) John Slater joined Commissionaires as CEO of our Northern Alberta, Nunavut and Northwest Territories Division following nearly 32 years of serving in the Canadian Army as an Infantry Officer.
In speaking of his transition out of the military and how he came to be with Commissionaires, John shared that in fact, "Commissionaires came looking for me." In many ways, John served his country and community, working with, being led by, and providing leadership to great Canadians, in the military, and Commissionaires.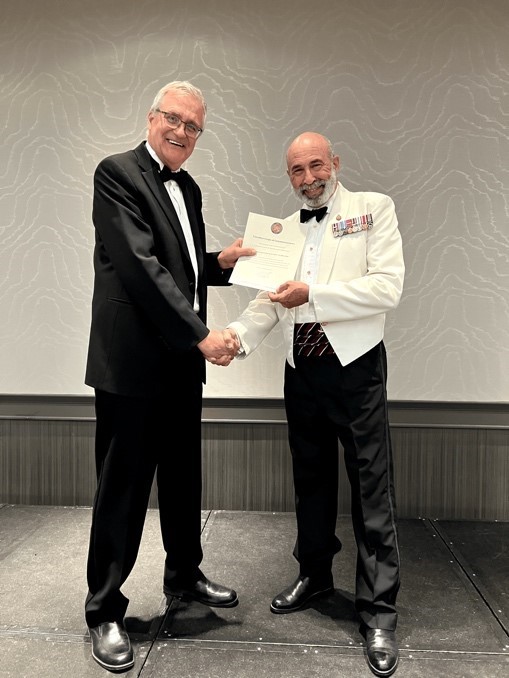 Having taken time to reflect on his last 16 ½ years as a commissionaire, John noted that two themes came to the forefront: pride and people. He said, "I cannot begin to describe the pride I feel having worked with the thousands of commissionaires in Northern Alberta, the Northwest Territories and Nunavut over the years."
Ahead of his retirement, John was recognized in several ways, through the Commissionaires National Award of Merit, and in lieu of a departure gift John asked that a donation be made to Courageous Companions, a registered charity that provides quality trained, certified Service Dogs to Military Veterans and First Responders.
Commissionaires National Board Chair, Gord Winkel, presented the National Award of Merit, highlighting that, "As one of the longest-serving CEOs in the Federation, John's exceptional leadership and dedication to veterans and their families are unparalleled."
John's role in Commissionaires was pivotal and his outlook on the organization was from personal experience and expertise, "We're family and you'll find friends," John said.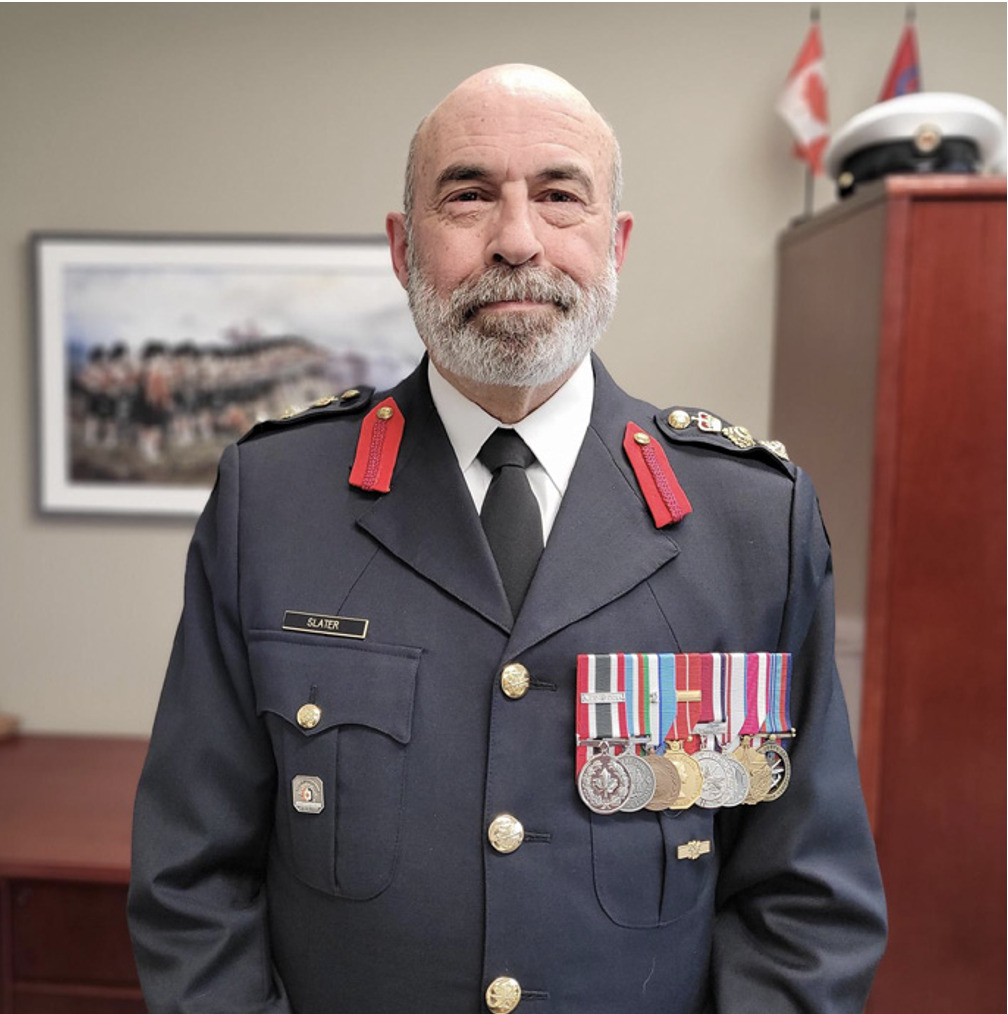 Throughout his career, John helped thousands of veterans and others contribute to Canadians' security and well-being and got to "walk the talk" of looking after his people.
Although retired, John continues to show his dedication to the industry, having expressed that he remains ready to solve problems through volunteering or helping others with business solutions.