July 5th, 2023
Major (Ret'd) Gerry Ratchford, a 95-year-old Korean War veteran and serving commissionaire with Commissionaires Victoria, The Islands and Yukon (CVIY), has been recognized with two prestigious awards – the Commissionaires' Distinguished Service Medal (CDSM) as well as a CVIY Board of Governors Commendation. These honours were presented at the Divisional Annual General Meeting in June.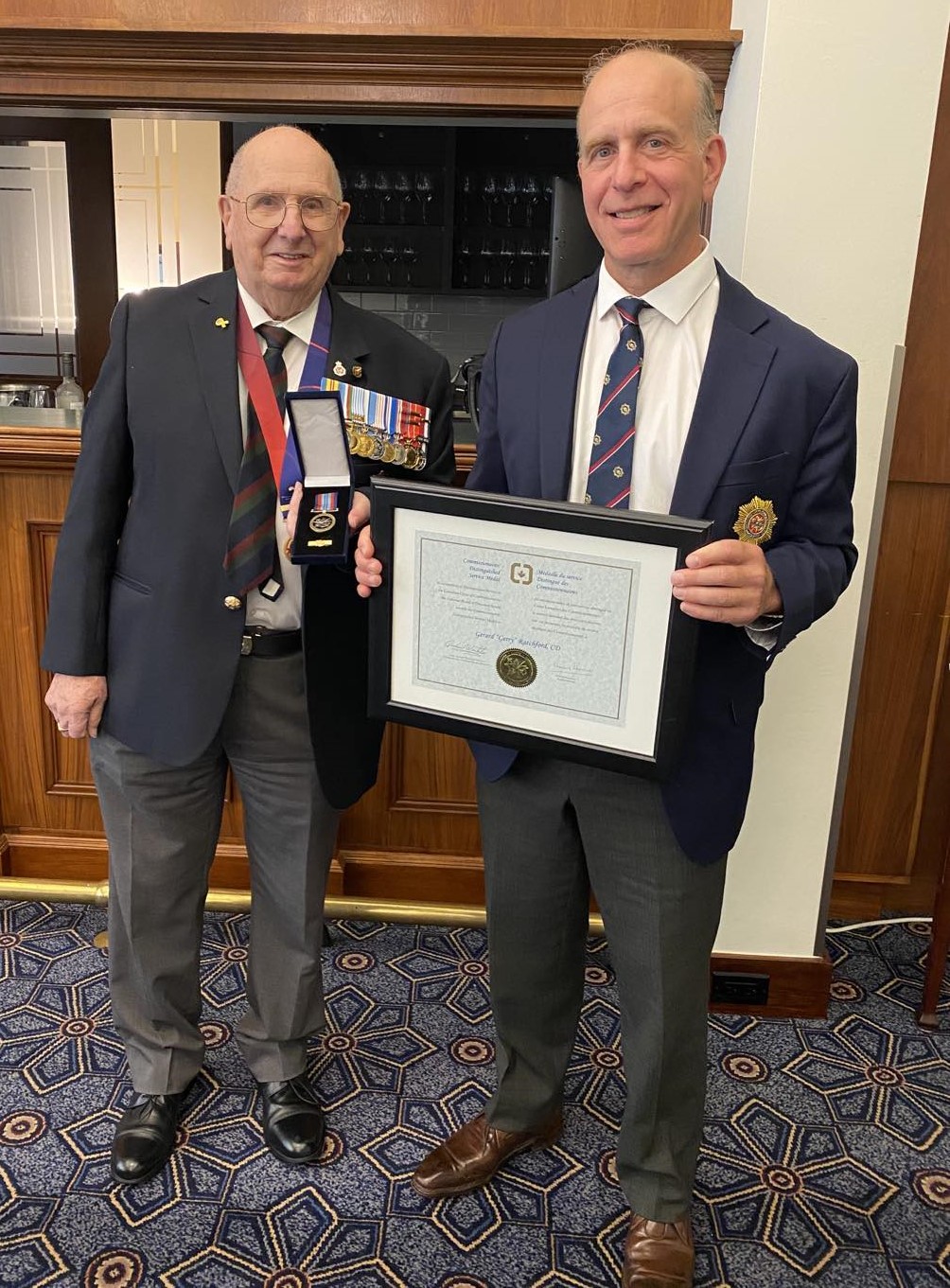 Gerry's remarkable military career spanned over 40 years. He served in the Canadian Merchant Navy from September 1946 to July 1949, followed by a brief period in the Royal Canadian Navy from July 1949 to November 1950. He then joined the Canadian Army in 1952 and served until 1993. Throughout his service, he was a member of The Black Watch (Royal Highland Regiment), served in Korea after the truce between North and South, and participated in Canada's UN Peacekeeping mission in Cyprus in 1970 and 1971. After his release from the Army, he was an instructor with the Canadian Scottish (Princess Mary's) Cadet Corps until his retirement with the rank of Major in 1993.
During his military tenure, Gerry was awarded ten medals, including a Canadian Peacekeeping Service Medal, Canadian Volunteer Service Medal for Korea, and a Queen's Diamond Jubilee Medal.
In his second career with Commissionaires, Gerry has dedicated over four decades to the organization. Since 1980, he has shared his invaluable military experience, providing guidance, on-the-job training, institutional knowledge, and extensive security expertise to junior commissionaires and supervisors.
Gerry has fulfilled crucial roles at various internal sites within the Naden Dockyard area, from overseeing access gates to securing the Base Operations Centre, the Admiral's Residence, and currently the Fleet Maintenance Facility (FMF) Cape Breton. His expertise has been recognized by the Department of National Defence (DND), which acknowledges Gerry's significant contribution to Dockyard Security. Even at the age of 95, Gerry continues to work three full shifts per week, indicating no intention of retiring.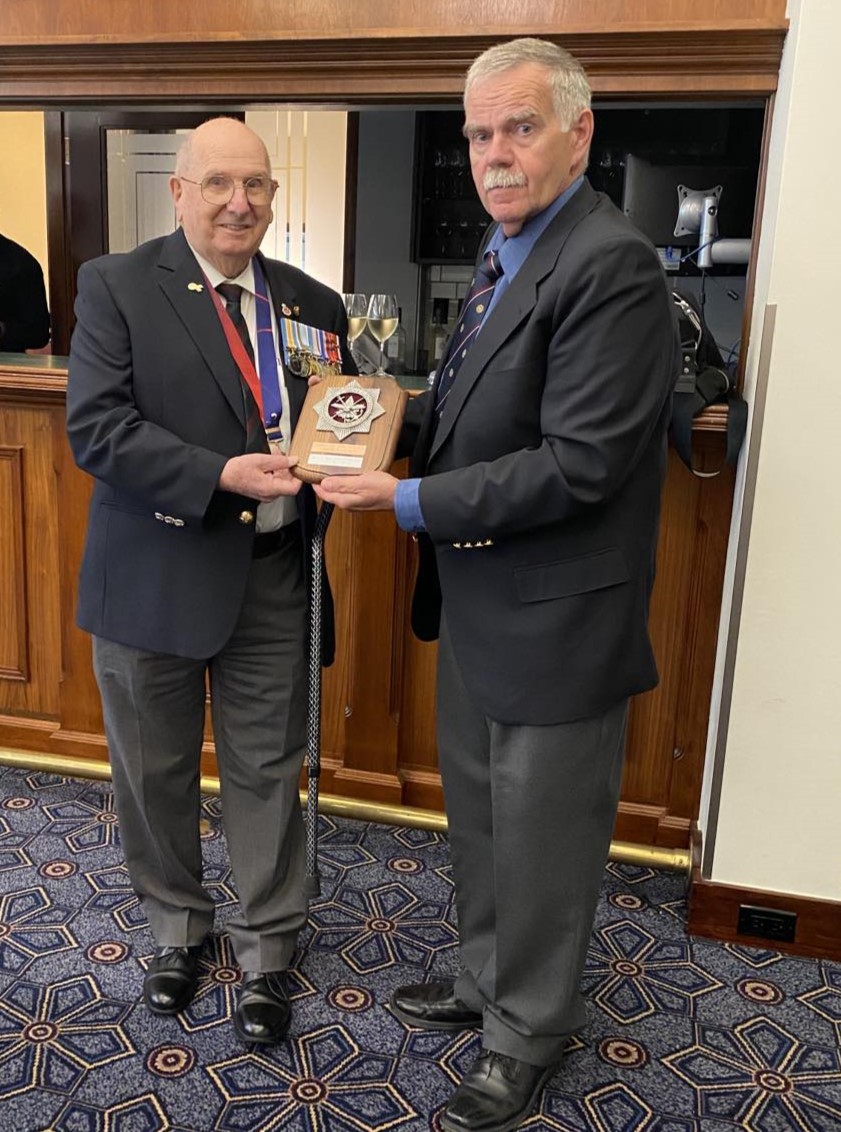 "Gerry is the epitome of the Corps," states the nomination for his CDSM. "A dedicated, long-serving veteran who not only bravely served his country in overseas conflict, but now serves his country guarding some of Canada's most crucial assets. Today, Gerry is one of our most reliable, hardworking employees, and our clients are thrilled to have him as part of their security team."
A cherished member of the Corps, Gerry is a man that merits our admiration and appreciation for his extraordinary service. Celebrating his 95th birthday in May, Gerry is believed to be the eldest serving member of the Canadian Corps of Commissionaires nationwide! Recently, members of the FMF Cape Breton held a surprise birthday party to honour him. You can read more about this recent milestone in the CFB Esquimalt Lookout article here:

No plans to retire, says beloved commissionaire
By Lookout Production on Jun 21, 2023
https://www.lookoutnewspaper.com/no-plans-to-retire-says-beloved-commissionaire/