November 30th, 2022
A professor handed Matt a magazine filled with job ads. Among them was an ad for Commissionaires. Our social mandate and accreditation with RCMP checked a few important boxes for Matt who had family members who had served. So, he decided to apply. What started off as just a summer job while finishing his diploma in Police Foundations has turned into 12 years with CGL.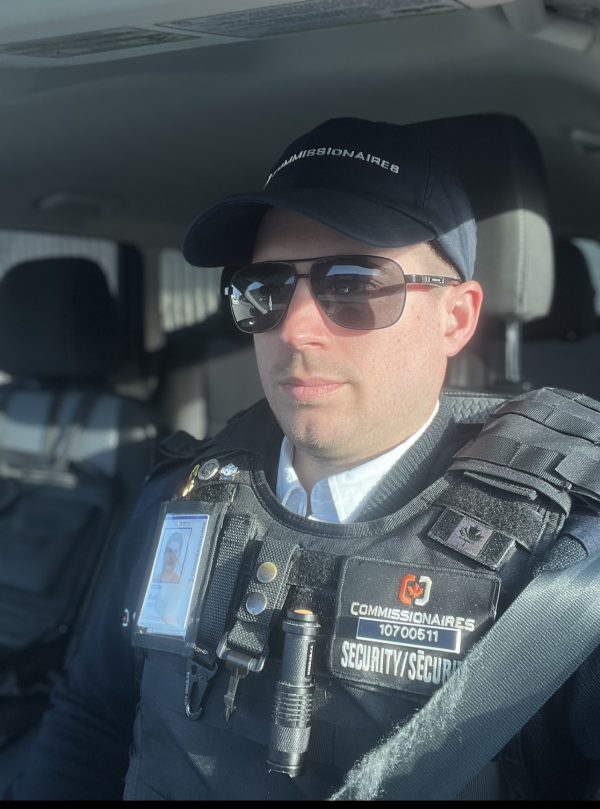 Matt currently works as 2IC Mobile Services at our London Office. His dedication and attention to detail have continuously set him apart and continue to propel him. He invests lots of time in his professional development and keeping up to date on news and developments in the security world. Matt also maintains memberships in ASIS and IFPO, and continually takes courses on and achieves credentials in Anti/Counter Terrorism, Enterprise Security Risk Management (ESRM), and Situation Awareness Specialist (SAS).
Matt takes great pride in knowing he can bring assurance to his sites and our clients.
"Every shift, every patrol is different," Matt told us. "We get all kinds of calls. You never know what to expect. I think it helps keep me sharp and focused."
His drive to serve and protect has only increased. Matt recently applied to the CAF to be a Military Police Officer. While patiently sitting on the waitlist, he's been staying active and pushing his limits. Matt completed the 2022 Army Run and virtual 15K run, then travelled to Ottawa to complete another 15K for the in-person run. "The route in Ottawa was not easy. My legs felt like jelly afterwards, though it is helping me prepare for my basic training so I wouldn't have it any other way."
"The people," Matt said of what he likes most about working for CGL. "We all come from different walks of life and I learn so much from their stories and experiences."
"My advice to commissionaires is to take advantage of opportunities, embrace change, and continue to learn. Taking the Situation Awareness Specialist course was really helpful. Guards would benefit from it, not just in a professional setting but in everyday life.
We love seeing our workforce grow and transition, especially when that transition means serving our communities at all levels.