December 18th, 2020
'The Story of Santa' children's book tells the tale of how Santa came to be.
By David Whittaker
Dean Forrest has been meaning to finish his children's book for years before the Covid-19 pandemic ground the Canadian economy to a halt. Due to the pandemic, Forrest found himself needing a distraction from all the negative news.
"I had to get away from the T.V., so I just sat down and wrote," said Forrest, the 77 year-old Nova Scotian.
Forrest has been working for Commissionaires Nova Scotia for ten years as cruise ship security at the Port of Halifax. However, this summer tourists were not docking in the Maritimes. The lack of work allowed Forrest the opportunity to finish his story: 'The Story of Santa.'
'The Story of Santa' came to Forrest when he wondered, "Did anybody ever ask where Santa came from?" With only a few words written over the years, it was not until this summer that Forrest wrote in earnest.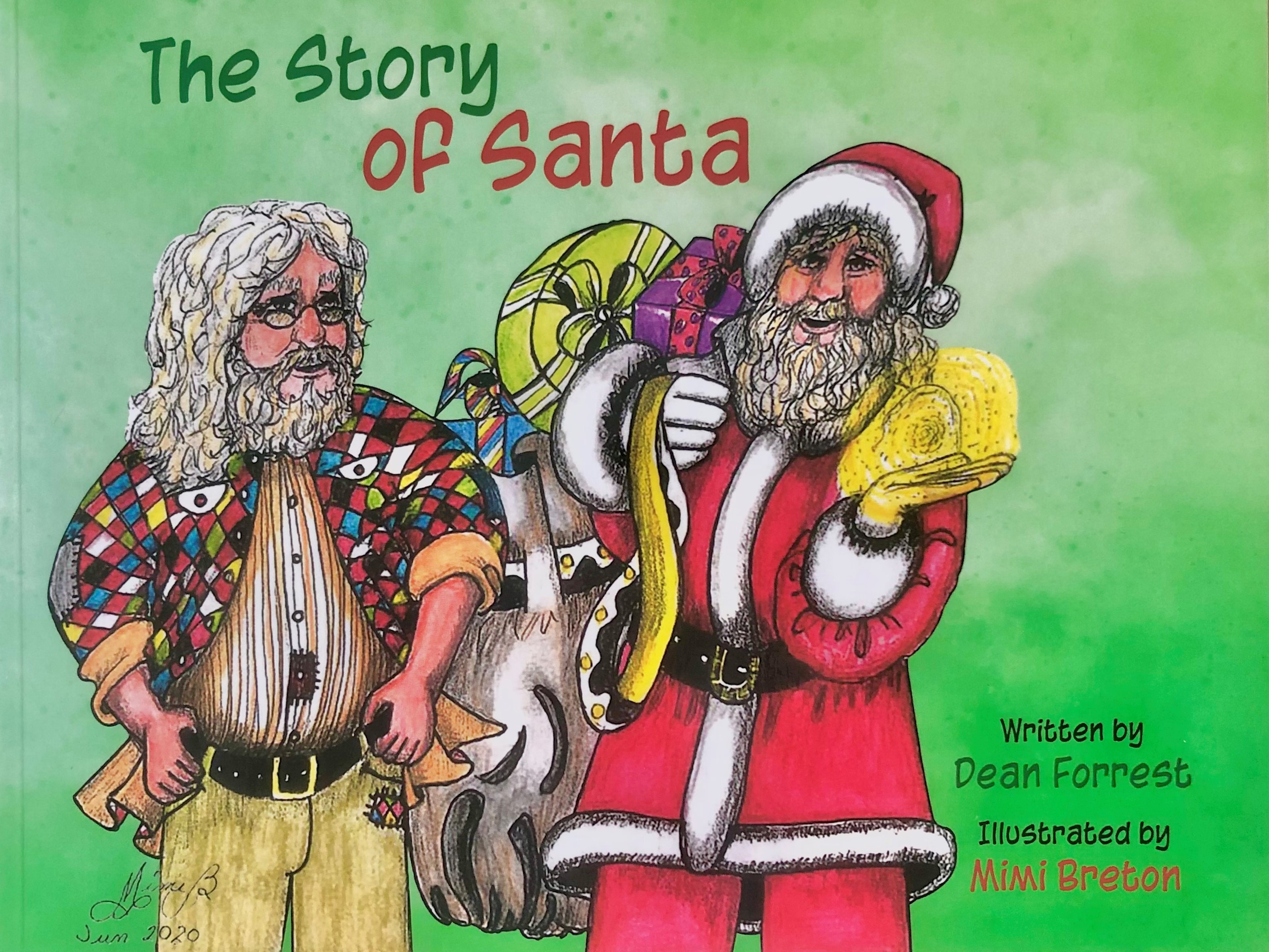 Forrest has made 1000 copies of his book; you can contact him HERE to purchase a copy of 'The Story of Santa' for $15.00. Contactless delivery is available in the Halifax Regional Municipality and Tantallon areas.
"It's always been a magical time for me, and that's what the book's about. It's about the magic of Christmas," said Forrest. The magic of Christmas has always been the importance of family for Forrest, a sentiment he shares with his co-worker and friend Mimi Breton.
Breton has worked with Commissionaires Nova Scotia for 13 years and with Forrest as cruise ship security for over five. The first day they met, while Forrest trained Breton, she showed him some of her art. The two have since become close friends during their years working together.
So, it comes as no surprise that Forrest asked his friend Breton to illustrate his children's story during the Covid-19 shutdown. Impressed with her art and excited to publish his own story, Forrest reached out to Breton.
"I am an artist. I've been an artist all my life," says Breton. Every page in 'The Story of Santa' has been painted by Breton to capture Christmas's bright and happy feeling. Though she is a fashion designer, this is the first time Breton has illustrated a book and she says that she has learned a lot from this experience.
An exciting first for both commissionaires, we can see some Christmas good has arisen from a difficult year.