May 1st, 2023
Meet David 'Dave' Marcy, a Mobile Support Team (MST) member that has been a commissionaire for over 32 years. Dave started in the security industry in 1985, working part-time as a security supervisor for Imperial Oil in Sarnia. David joined the Corps as a full-time supervisor patrol driver in 1991 when Commissioners took over the Imperial Oil contract.
It wasn't until 2003 that Dave wanted to move to a bigger city and meet new people. He was thrilled when he transferred from Sarnia to our London Office. "It was a seamless process," he recalls.
In 2010, Dave was selected to help his fellow commissionaires at the G8 summit in Toronto. He spent six weeks going over training and post orders and served as a site supervisor at Exhibition Place. He was in charge of the security for all media outlets worldwide, working twelve-hour shifts, seven days a week, "It was some of the most rewarding and fun work assignments I had the pleasure of being a part of."
Today, Dave oversees our MST drivers and helps with scheduling. When he is not on the road, he helps handle the front desk at our London Office, answering calls, assisting with invoicing or directing those who show up for fingerprinting appointments.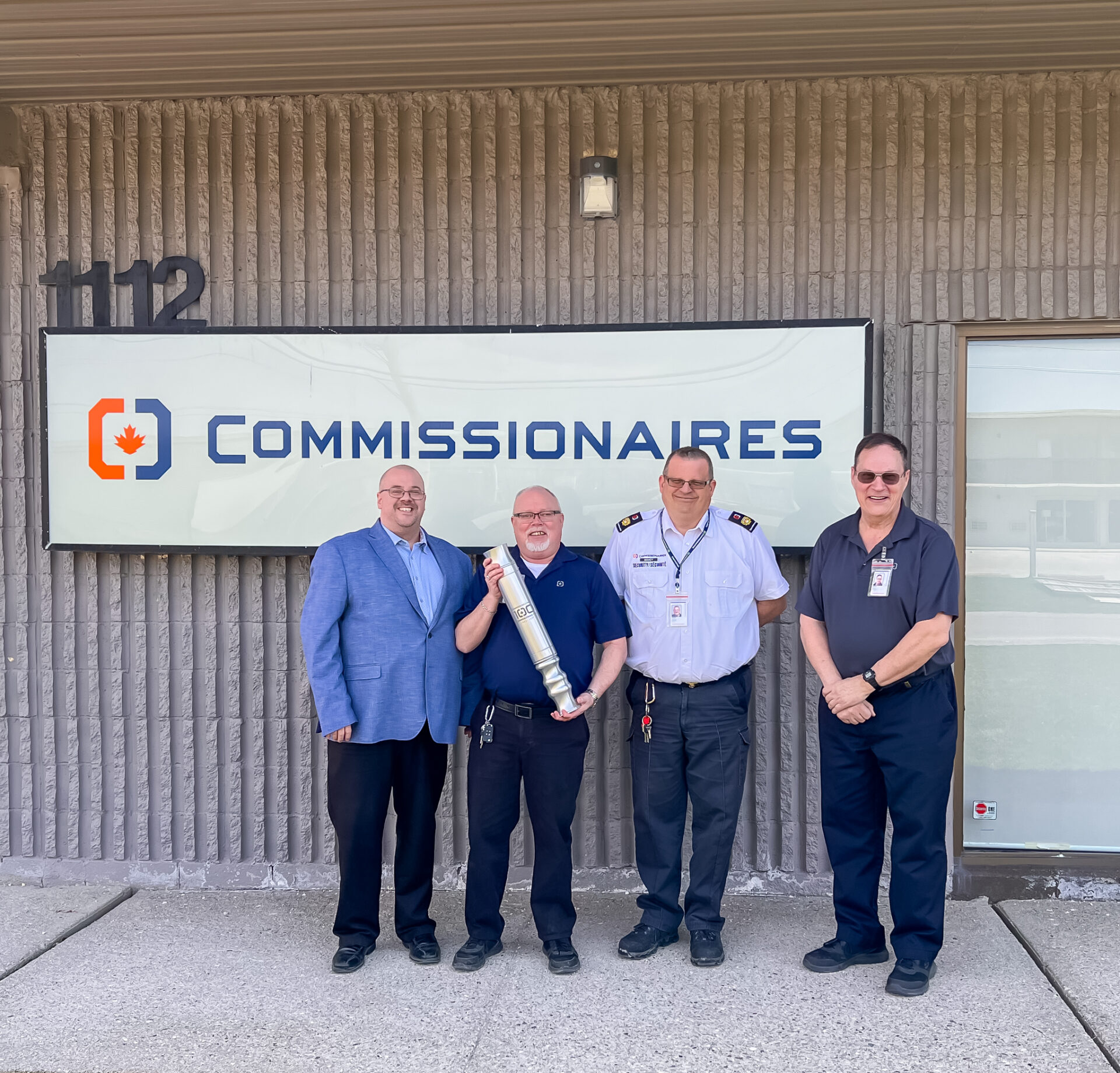 Dave enjoys staying in shape. He says it's essential when you work various shifts for so many years. It's a lot of walking, sitting, driving, and observing. "But I love doing it. Being a commissionaire has given me such pride in my work. I love working with and helping people. I enjoy visiting all the sites and catching up with our guards."
Through his years with CGL, Dave has met a handful of important coworkers. He said he looked up to them. They often shared stories of their time in the military and how they became commissionaires themselves. Unfortunately, many are no longer with us. He noted, "They left an impression on me as I worked alongside them. They always looked so sharp in their uniforms, so I often made sure I looked presentable too."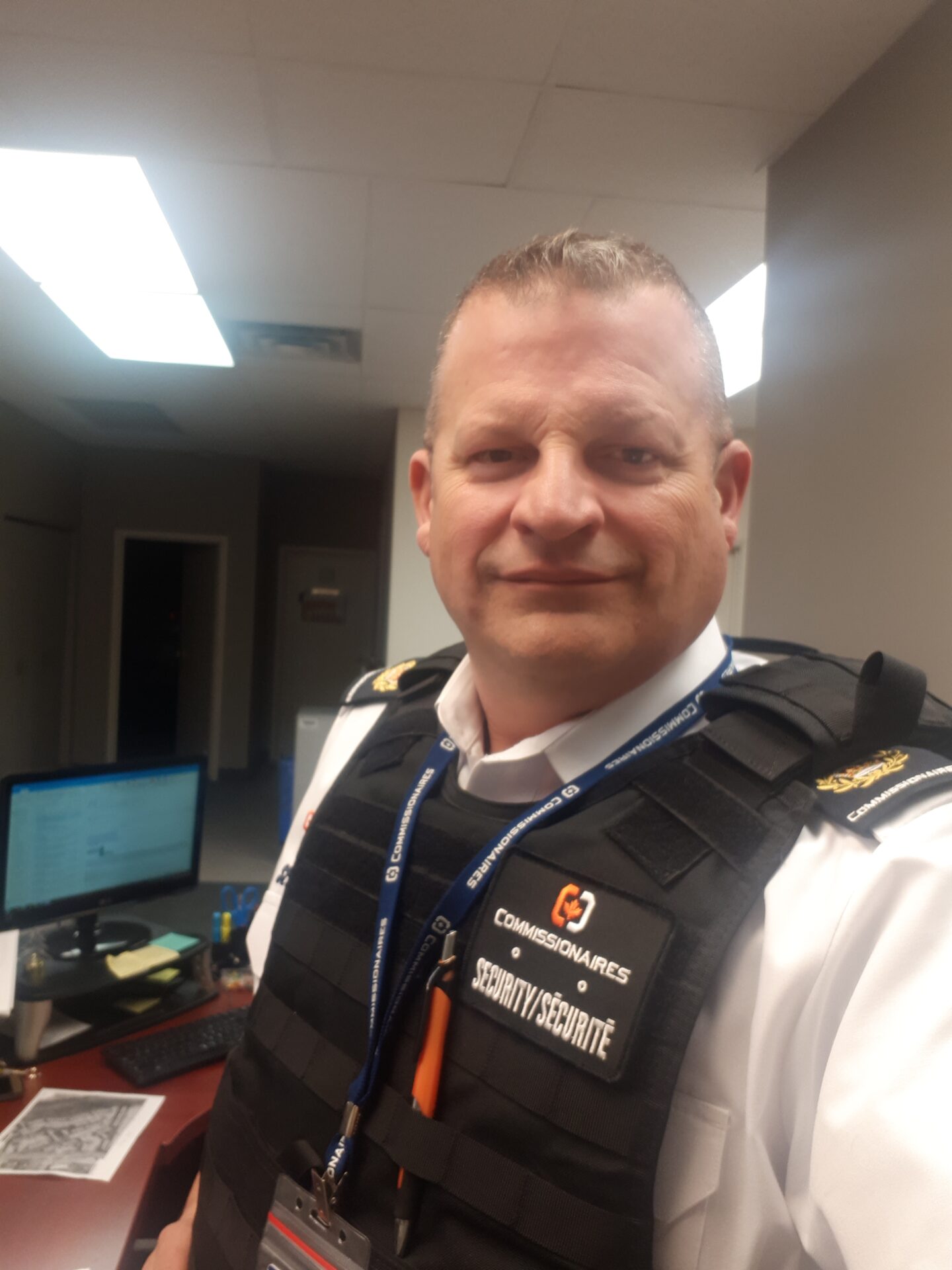 Dave's Regional Manager, Scott Runnalls, beams when talking about working alongside David. "He's a great guy. He deserves the recognition, and frankly, I don't know what we would do without him."
We salute you, David! Thank you for all your hard work and 32 years of service.