Commissionaires understands the employment challenges military spouses face and their unique situation as members of the larger military family. Because we were founded on the core military values of dedication, responsibility and sense of mission, we aim to offer military spouses a stronger, supportive environment where they can thrive.
What Commissionaires offers
Flexibility – We offer part-time and casual job opportunities across Canada
Portability – Work in one of 1,200 communities across Canada
Opportunity – Employment may be available at the same base where your spouse works
A variety of roles and growth opportunities
Opportunity and support in the face of unpredictability
The presence of veterans and other military spouses in the workplace
More About Commissionaires
Commissionaires is Canada's only national not-for-profit security provider and the largest private sector employer of Canadian Armed Forces and RCMP veterans. From Security Guard to CEO, our 4,500 veteran employees serve at all levels of our organization.
Our social mandate is to provide meaningful employment that meets the needs of veterans of the Canadian Armed Forces, the Royal Canadian Mounted Police, their families and others who wish to contribute to the security and well-being of Canadians.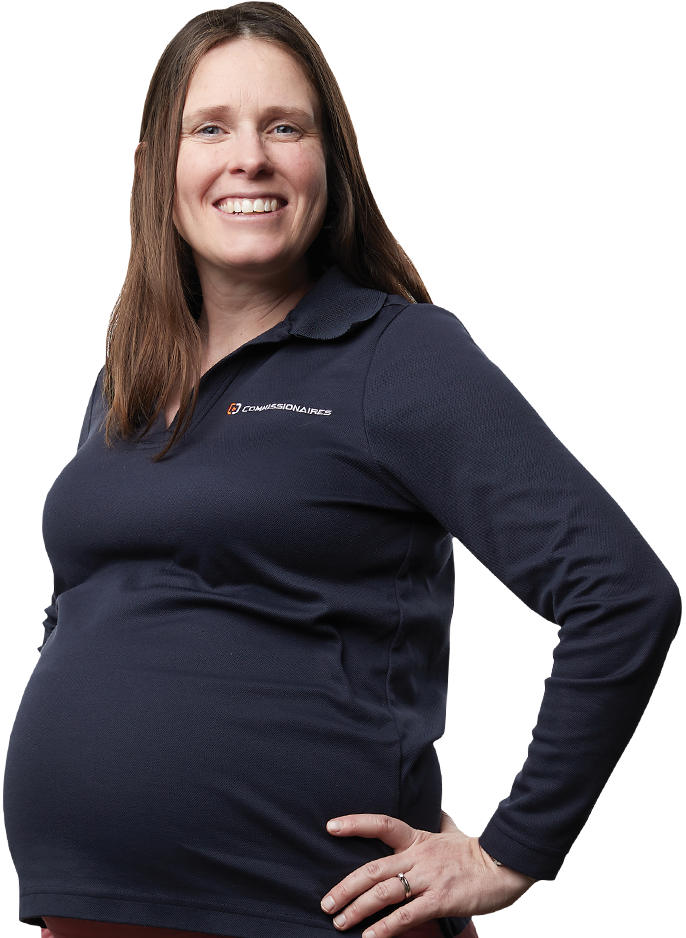 Most civilian employers will look at the resume of a military spouse and see a lot of scattered jobs. Commissionaires recognizes that that's actually a good thing. It means that every time the spouse has relocated, they've put themselves back into the workforce and found a position.

– Natasha MacKinnon, Victoria Division
Are you a military family member?
You can submit a general application for available work in your region by completing the form below.
To apply to specific position competitions, please see our Careers page.