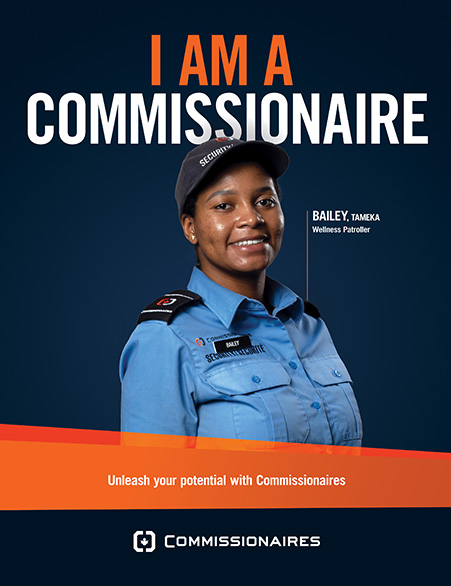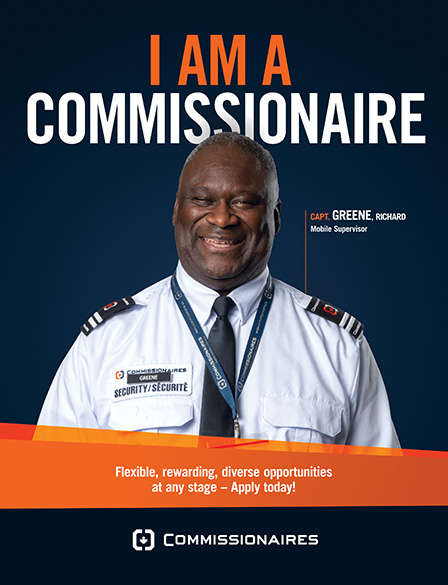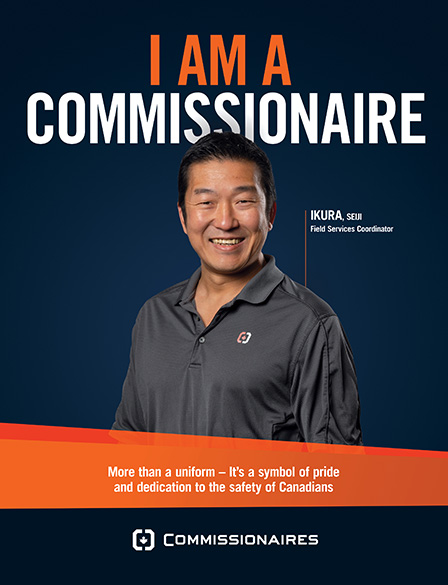 Our 22,000 employees work in 1,200 communities across the country. Over 85% of our revenue is driven back to our members, veterans and non-veterans, by operating a thriving, self-sustaining enterprise.
Join Commissionaires for:
A rewarding career in security
Industry-leading training
Flexible hours
Wide variety of client sites
Competitive salary
Available jobs
Careers

If you have served in the Canadian Armed Forces or RCMP, we have opportunities for you.